START BUILDING A FUTURE YOU CAN BE PROUD OF
X
Fill out form to get all your answers by email
Financial Aid
Class Schedule
Career Info
Job Placement
Your New Career Starts
At UEI College
At UEI College and United Education Institute, our supportive faculty and staff are committed to helping you build a life and a future you can be proud of! Our short-term career training programs are designed to help you get the training needed to get started in an entry-level position in your career field. Our programs are taught in a hybrid learning format, where you will have a combination of online classes, along with in-person, hands-on training in our on-campus labs two days a week. This hybrid format allows students to balance their career education training around their work, home, and family life.
X
Fill out form to get all your answers by email
Financial Aid
Class Schedule
Career Info
Job Placement
We offer daily support and guidance from our faculty and staff, along with tutoring options when extra help is needed. Our dedicated career services team helps you with resume development, interview skills, and career placement assistance with local employers. We also have dedicated financial aid representatives who will meet with you one-on-one to help you explore your financial aid eligibility.
Here are just a few more things you can expect from UEI:
Preparation for a career and earn a diploma in as few as 10 months*

Daily support and guidance from a committed faculty and staff

Hybrid learning—online learning with hands-on training in the labs on campus

Flexible schedule so you can balance your school and personal life

Day and evening classes available

Ongoing enrollment

Career placement assistance**

Financial aid is available for those who qualify

Tutoring
If you don't have your high school diploma, ask us about your options! As a student in our eligible career pathway program, you'll have the opportunity to earn your high school diploma while you complete your career training!***
* Length varies by program. | ** UEI does not promise or guarantee employment to any student or graduate. | *** Not all programs are eligible. | Program offerings vary by campus.
United Education Institute in Morrow and UEI Colleges in Garden Grove, Chula Vista, Encino, Huntington Park, Mesa, Ontario, Phoenix, Oceanside, Stockton, and West Covina are accredited by the Accrediting Council for Continuing Education and Training (ACCET).
United Education Institute in Las Vegas and Stone Mountain, and UEI Colleges in Bakersfield, Gardena, Fresno, Riverside, Sacramento, and Tacoma are accredited by the Accrediting Commission of Career Schools and Colleges (ACCSC).
Experience
The UEI College Difference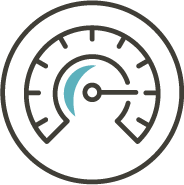 Speed and Convenience
Get hands-on preparation for a new career in as few as 10 months. With ongoing enrollment and both day and evening classes, you can get started sooner than you think.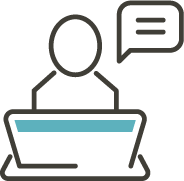 Support
We are committed to helping you build a future, every step of the way. Our caring faculty and staff are here to help you train for a new career and assist you in finding a potential employer after you graduate.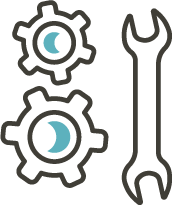 Hands-On Training
We respect the strength and discipline it takes you to come to school every day to improve your future, and we will show you that respect daily. And do everything we can to earn yours.
Available Programs At
UEI College
Find out what your personality is like and discover your traits, worries & concerns about taking the next step to study at school towards a new and rewarding career. This quick and easy assessment will provide you with some insight into what to focus on and what you might need to watch out for to best prepare you for your new career and school goals!
The Admissions Process At
UEI College
Our admissions team is here to help you and walk you through the entire process. It is our goal to see you succeed and we are committed to making sure that happens. We provide you with the information you need to help you make informed decisions about your future. If you are ready to change your career but you are unsure of what steps to take, we are here to help guide you through the process. We know it is not easy to learn new skills and that is why we are here.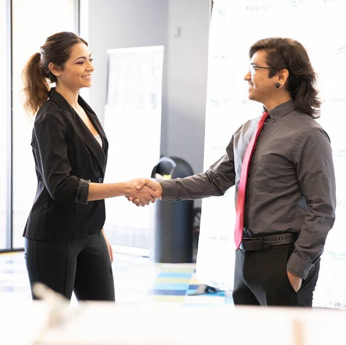 Step 1
Fill out form or call us to meet with an admissions representative. Our admissions team is available Monday through Friday and can answer any questions you may have.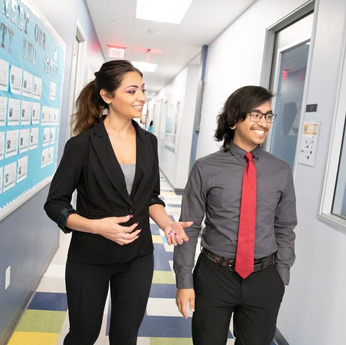 Step 2
Chat with one of our admissions representative and take a campus tour and see a class in session. You can also meet with our student finance team to discuss your financing options.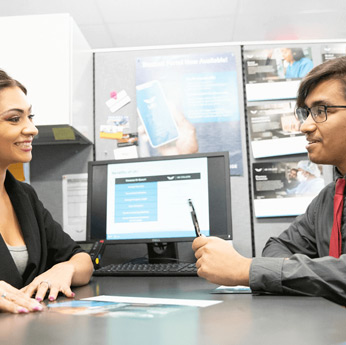 Step 3
We offer on-going enrollment, meaning you can enroll that same day and start classes on the next available start date and start building a future you can be proud of!>
What Our Students
Say About Us:
I love the instructors…they really make the school feel like family."
Coming from a low-income background makes it hard to feel like any goals can be accomplished, but it's possible.
UEI has impacted me in so many ways. I am the first from my family to graduate and get a college certificate.
My favorite thing about UEI is that everyone makes me feel at home and always support me whenever I need help.
Your New Career Starts At UEI College
Frequently
Asked Questions
Why UEI College?
We support our students from the moment they submit their application to long after they graduate. We foster a safe environment where curiosity and compassion are encouraged by our experienced and dedicated staff.
What kind of school is UEI?
UEI College specializes in providing short-term vocational and technical career training for students who seek entry-level positions in the industries of healthcare, business, and multiple skilled trades such as HVAC, automotive, electrical, welding, and criminal justice. UEI is a private career college with 18 campuses in California, Arizona, Nevada, Washington and Georgia.
Is UEI a real college?
Yes, UEI College is a licensed and accredited institution of higher learning known as a career college. Different from seemingly more traditional two- and four-year schools which also exist under the collegiate umbrella, career colleges – also known as vocational schools – focus on providing students the knowledge, skills and hands-on training needed to enter a specific career, field or trade. Career college program curricula generally take weeks or months (rather than years) to complete and often include real-world externship experience as well as career placement services.
Financial Aid
GENERAL ELIGIBILITY REQUIREMENTS

If you're interested in receiving financial aid you must:

Be currently enrolled in an academic program leading to a degree or diploma

Have a certification of high school diploma or equivalent

Maintain satisfactory academic progress, as outlined in the school's catalog

Be a United States citizen or eligible non-citizen

Financial aid is available for those who qualify.

FINANCIAL AID PROGRAMS

We are designated as an eligible institution by the U.S. Department of Education -- which means we are eligible to participate in the following programs:

Federal Pell Grant

Federal SEOG

Federal Subsidized and Unsubsidized Student Loans

Federal Student PLUS Loans

Alternative Loans

Federal Work-Study Program (FWS)

Veterans Administration Benefits

Your eligibility is determined through a formula based on your FAFSA-- this will also determine how much aid you receive.

Federal Loan Repayment Options

You have options with federal loan repayment plans to make the process less daunting, and you can change your repayment plan at any time! If you need help or have more questions, your loan servicer will be your go-to person to make sure you're pursuing the right path for your success. Depending on which plan you pick, your payments and length of the payment period will vary.

Here are the different repayment plan options available to you:

Standard Repayment Plan

Graduated Repayment Plan

Extended Repayment Plan

Alternative Repayment Plans (Direct Loan Only)

Income-Based Repayment (IBR)

Income Contingent Repayment (ICR) (Direct Loan Only)

Income-Sensitive Repayment (FFEL Only)

APPLYING FOR FINANCIAL AID

To receive financial aid, you must be enrolled at UEI and signed up for classes.
Once you're ready it's a simple process to apply for aid. The forms you must fill out are:

Free Application for Federal Student Aid (FAFSA)

A list of schools (beyond high school) previously attended

Completed loan applications or a Federal PIN number

Personal references with a valid address and phone number

Once you turn in the above, the Financial Aid Office will start working with you and let you know if they need anything else!
Campus Locations
Bakersfield
3737 Rosedale Highway
Bakersfield, CA 93308
Chula Vista
1261 3rd Ave., Suite A
Chula Vista, CA 91911
Dallas
1050 North Westmoreland Road
Dallas TX 75211
Fresno
3602 N. Blackstone Ave., Suite #0268
Fresno, CA 93726
Gardena
661 W. Redondo Beach Blvd.
Gardena, CA 90247
Garden Grove
10870 Katella Ave.
Garden Grove, CA 92840
Huntington Park
6055 Pacific Blvd.
Huntington Park, CA 90255
Las Vegas
(United Education Institute)
3450 S. Maryland Pkwy.
Las Vegas, NV 89109
Mesa
1420 W. Southern Ave.
Mesa, AZ 85202
Morrow
(United Education Institute)
1564 Southlake Parkway
Morrow, GA 30260
Oceanside
2027 Mission Ave.
Oceanside, CA 92058
Ontario
4730 Ontario Mills Parkway
Ontario, CA 91764
Phoenix
9215 N. Black Canyon Highway
Phoenix, AZ 85021
Reseda
18040 Sherman Way
Reseda, CA 91335
Riverside
1860 University Ave. Riverside,
CA 92507
Stockton
4994 Claremont Ave. Stockton,
CA 95207
Stone Mountain
(United Education Institute)
971 N. Hairston Road
Stone Mountain, GA 30083
Sacramento
4424 Florin Road, Suite D
Sacramento, CA 95823
Tacoma
1415 East 72nd Street
Tacoma, WA 98404
West Covina
339 N. Azusa Ave.
West Covina, CA 91791